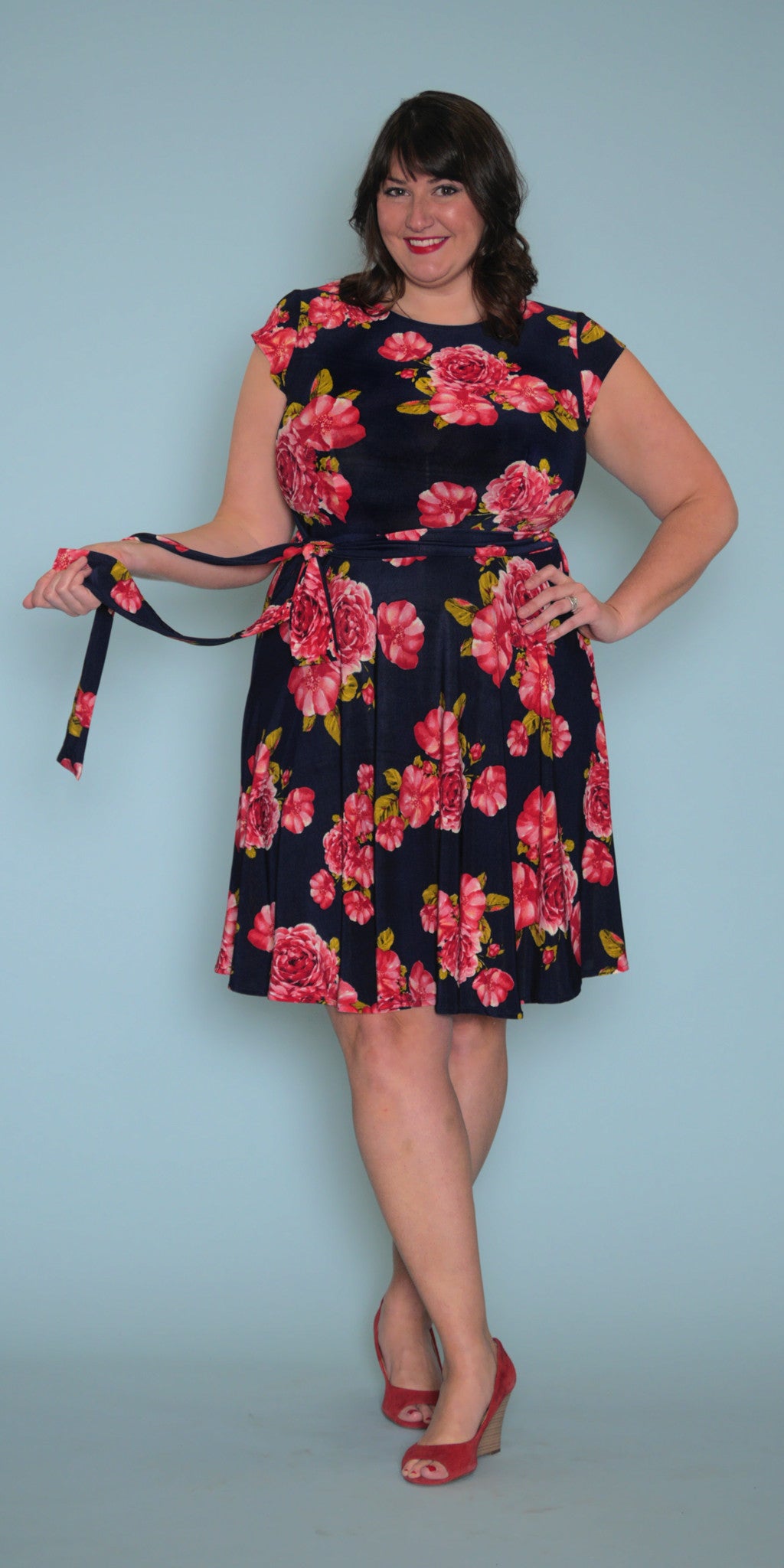 Meet the Model: Mary Eidens
As you probably know by now, creating dresses for REAL women is our favorite part of what we do. Since we have always designed our dresses to flatter every unique woman out there, we have also always been committed to showing you those dresses on real women, instead of conventional models.
Each of these models have their own stories, and we look forward to sharing them here with you! First up is our darling Mary Eidens, a Kingston local we've had the pleasure of meeting over the past year.
What do you do for work?
I am a PreKindergarten teacher for a wonderful school district in the Hudson Valley.
How would you spend your ideal Saturday?
An ideal Saturday for me includes waking up without an alarm and having breakfast made for me. In the colder months, it's a nature walk or hike and dinner out with friends. In the warmer months, I love a good pool day and barbecue in my backyard oasis!
What are your favorite Karina styles and why?
My favorite Karina styles are the Katherine and the Carolyn. I love them for their versatility and comfort. You can dress them up for a wedding or wear them out to lunch on a casual Saturday. They fit me perfectly - something I've never said about a dress until wearing a Karina!
How would you describe your personal style?
I'd say my style is fun, floral, practical, and timeless!
Any hobbies or interests you would like to share with us?
I really enjoy finding new restaurants and dishes that I love in order to please my inner foodie. I'm part of a little wine club in Kingston where we get together and sample some awesome, obscure wines. Also, I'm not afraid to admit my love for Cats of Instagram!
If you could travel anywhere, where would it be?
I lived and taught in London for a year where I had the opportunity to travel all around Europe. I loved experiencing so many different cultures. I'd really like to explore Australia, New Zealand and Southeast Asia someday!
Thanks, Mary! You can shop any of the dresses Mary is wearing by clicking on the photos!