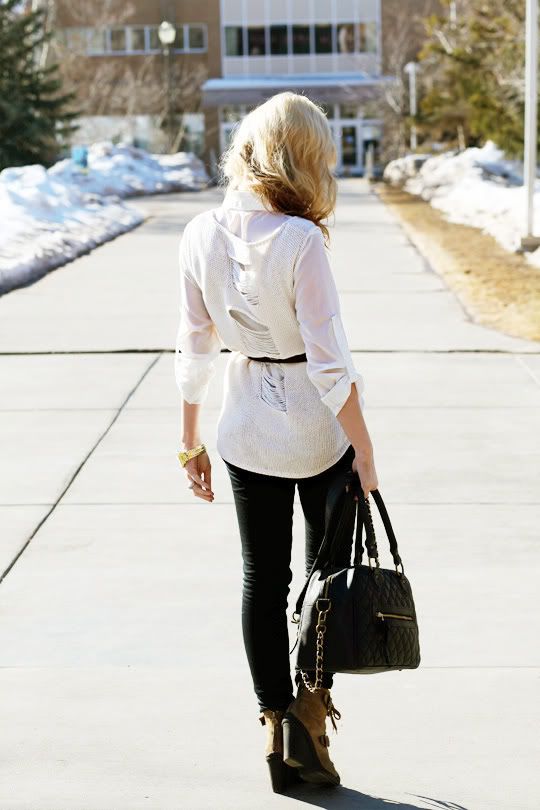 It's Friday! Hooray! Here are some links for you:
If you're in an inspirational rut, try musing on the little details – you'll be surprised where your mind might take you.
Similarly, if you're stuck on a problem, try this method to unstick your brain.
Kasmira's round up of go to up-dos look totally do-able!
In other hair-related news, Pinstrosity tested the tin-foil curl method with gorgeous results.
The Vagenda explores the Marilyn Myth: Why is Monroe still heralded as an icon for women?
Ever wondered who decides on 'the new black'? Slate uncovers the fascinating world of Pantone color forecasting.
Sally suggests a capsule wardrobe for a college girl. Her suggestions can be applied to all sorts of situations, though. Well worth a read if you're re-considering your wardrobe basics.
What happens to your body when you eat Ramen and Gatorade. Wait until your lunch is well-digested before reading!
Also from HuffPo, Megan Evans discusses the invisibility of 'femme' lesbians.
Even if you're not a 30 Rock fan, this article from NPR dissecting the regression of Liz Lemon from smart, 'likable woman' to 'needy little girl' is a thought-provoking read.
Finally, a great kick-in-the-behind for those of us who are habitually passive-aggressive! How to aggressively tackle your own passive-aggression.
Enjoy your weekend!